Work Permit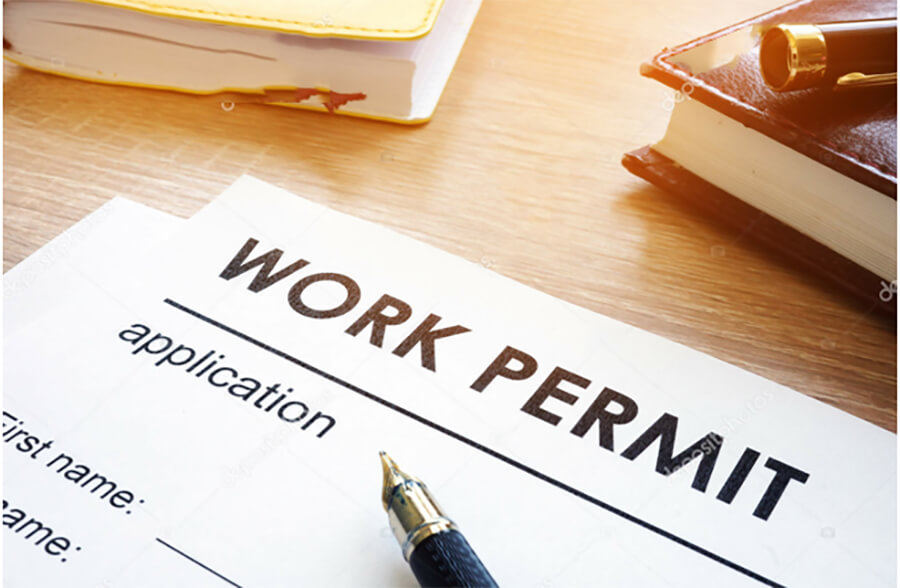 You can apply to work in Canada, extend a work permit or hire a foreign worker. You may need a permit depending on the type of work you will do in Canada. You can apply to work in Canada as a temporary worker, business person, and student.
Extend your work permit
Work permit extensions are for temporary workers or live-in caregivers, open work permits for those waiting on a permanent resident application. You can also travel and work in Canada as a youth. We can assist you with preparing to work, finding a job, exploring other career opportunities, get your credentials assessed and learn about language training.
Do you want to come to Canada, or extend your stay?
Do you want to work, study, visit, travel through or live permanently in Canada?
Each immigration program has different application and eligibility requirements about your:
nationality
age
language ability
family members
education
work experience
income and/or net worth
details on any job offer
Talk to us about above and based on your answers, we will tell you what programs you may be eligible for. If you are eligible, we will give you a detailed list of instructions on what to do next.
Canada wants entrepreneurs!
Canada's new Start-Up Visa is the first of its kind in the world, linking immigrant entrepreneurs with experienced private sector organizations that have expertise in working with start-ups.
Canada wants entrepreneurs. Unlike programs in other countries, we do not provide "temporary" or "conditional" status. Successful applicants to this program will be able to immigrate to Canada as permanent residents with no conditions attached to the success of their business.
Do you want to build a dynamic company that can compete on a global scale? It starts in Canada. Talk to us and we can guide you on how to get this done.
The Canadian advantageCanada is open for business to the world's start-up entrepreneurs. There are many reasons why Canada is the best place to build your business.
Strong economic growth: Forbes magazine rates Canada as the best country in the G-20 with which to do business. Canada has the strongest fiscal position in the G-7 and among the best fiscal prospects in the G-20.
Low taxes and low business costs: Canada offers a low-cost and low-tax environment so your business can thrive. Canada's overall tax rate on new business investment is significantly lower than that of other G-7 countries. KPMG ranks Canada as the most tax competitive country in the G-7.
Excellence in research and innovation: Canada offers a winning environment for research and innovation, including world-leading research and development (R & D) infrastructure, scientific talent and innovation incentives. Combined federal and provincial credits can return to foreign investors, on average, up to 30 percent of their R & D investment in Canada.
Top quality of life: Canada's top quality of life provides a great backdrop for the success of individuals, families and globally engaged companies. According to the World Bank, in 2011 Canadians enjoyed nearly the highest standard of living in the G-20. Canada is home to a highly educated, flexible and multicultural work force.
How can I qualify?
Before applying, you will need to secure a commitment from a designated Canadian angel investor group or venture capital fund to invest in your business idea.
Citizenship and Immigration Canada has collaborated with Canada's Venture Capital and Private Equity Association, the National Angel Capital Organization and the Canadian Acceleration and Business Incubation Association to identify the
participating private sector organizations. A list can be found online at cic.gc.ca/startup.
To apply for the Start-Up Visa, contact us and we can assist in determining if your business idea is worth investing in.
Once you have a commitment, then you can apply to Citizenship and Immigration Canada to immigrate through the program.
In addition to passing standard health and security criteria, you will need to demonstrate your ability to communicate in either English or French, that you have completed one year of study at a post-secondary institution, and that you have enough money to live on while establishing your business.
Next steps
Let's get your documents ready
We can assist with submitting your profile. Contact a Toronto Immigration Lawyer today at Affinity Law and let us make things easy and less confusing for you.