Student Visa Applications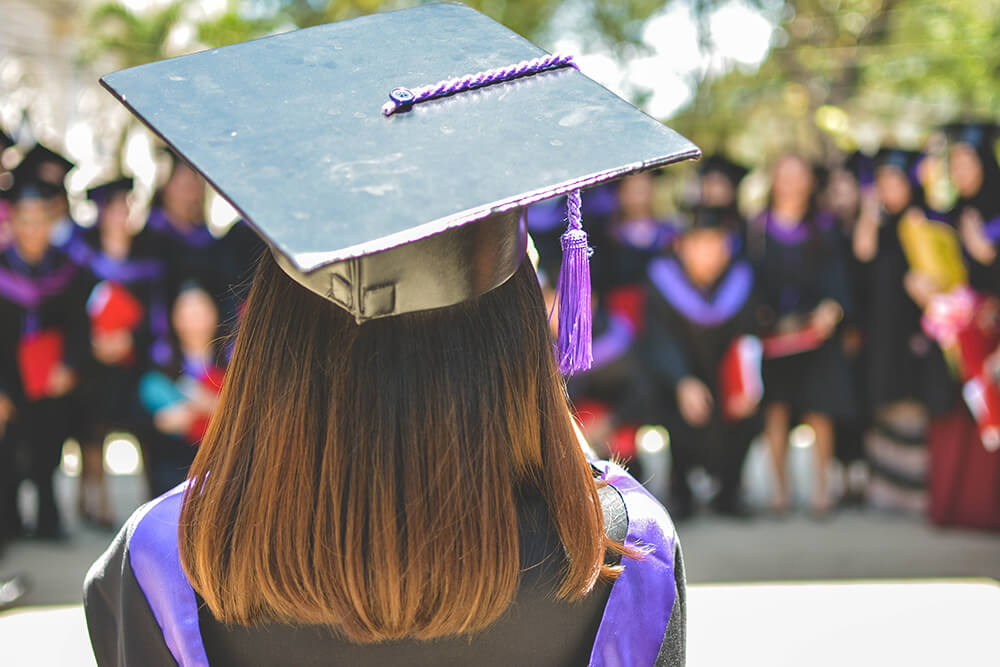 As an international student wishing to study in Canada, you will likely need to apply for a student visa. A student visa is not required if your course of study is to be less than 6-months, you are part of a foreign armed force, or your parent is on the staff of a foreign representative. Otherwise, applying for and obtaining the visa is a process that can be done online. A Toronto immigration lawyer from Affinity Law can help you by diligently administering the process of filing the documents. We can also assist if you have been rejected on an earlier application by examining the reasons for the rejection and appealing it.
Provide proof of sufficient funds that you can pay for the following:
Tuition
Living expenses for you and any family members who are accompanying you
Transportation to return to your country of origin or anywhere else outside of Canada at the conclusion of your course of studies
At present, you will need at least CA$10,000  (US$7,650) per year to support yourself. It is $1,000 higher if you plan to study in Quebec. Provide bank statements, proof of tuition payment, evidence of a scholarship or letter from a person or agency providing you with funds
3. Provide proof that you have no criminal record or pose a threat to Canada's security. Obtain a police clearance certificate from your country of origin for this purpose.
4. You are in good physical health.
5. Be able to assure an immigration official that you will leave Canada at the end of your authorized stay
You can obtain a student visa application packet at the Canadian embassy or consulate in your country or via the CIC website. A number of countries require that you first obtain a temporary residence permit, which can be processed at the same time as your student visa. There are 55 countries that are visa-exempt but whose visitors must obtain an Electronic Travel Authorization, or ETA.
When applying online, you will be asked a series of questions to determine your eligibility. If eligible, you will receive a personal checklist code that is valid for 60-days. During this time, create a MyCIC account where your code is submitted. A personal document checklist is sent to you to use for uploading and sending your documents to CIC.
If you have concerns about qualifications or any other issues, contact a Toronto immigration lawyer from Affinity Law.
Top Reasons Why Student Applications are Rejected
About 30% of all student visa applications are denied. Some of the more common reasons are:
Inability to support yourself
The immigration officer was not convinced you have the financial means to support yourself. You need to demonstrate that adequate finances are available to you with bank statements, proof scholarships or grants, and letters from family members promising the funds to you.
Intent to leave after studies are concluded was unconvincing
You may need to rework your personal statement that shows your intent to leave. You can have dual intent, meaning you want to study here temporarily but live here permanently. You may also have shown insufficient family ties to your home country or lack of assets there.
Gaps in your travel history or that you have not traveled internationally before can be a reason for rejecting your application.
Lack of job prospects in your home country
It helps to have a letter from a prospective employer indicating a desire to employ you once you complete your studies, or  have evidence that an earned degree here will significantly improve your chances.
Your choice of a course of study was unreasonable
You may not have adequately explained why you chose this particular program in light of your present occupation or circumstances.
Getting it right the first time can avoid delay and complications in appealing a rejection or in submitting a new one. Talk to one of our Toronto immigration lawyers from Affinity Law about assistance in completing your student visa application. If your application was rejected, then it is essential to discuss it with us immediately.