Motor Vehicle & Car Accident Claims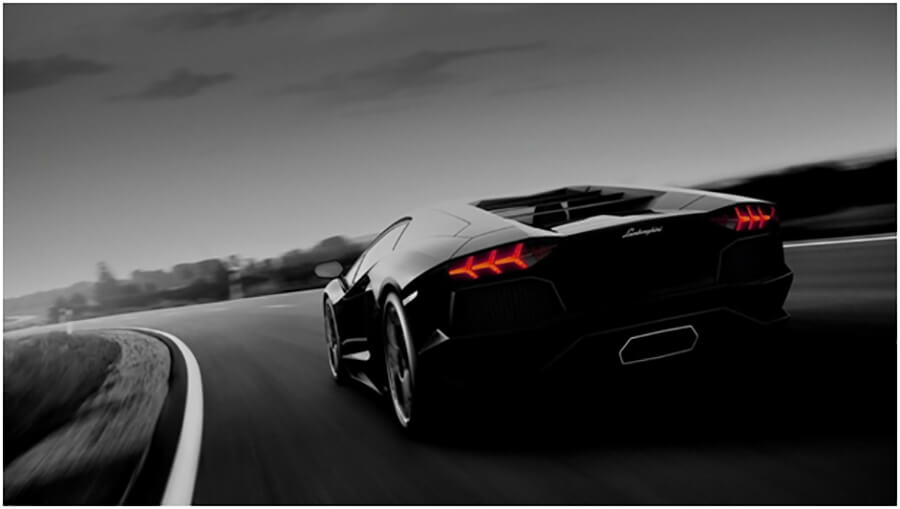 Car, truck, RVs, or motorcycle accidents are the most common injury claims since there are millions of motor vehicles that travel on our roadways each day. Every driver has a duty to exercise ordinary care while driving, which means obeying the traffic laws and keeping a lookout for road hazards. But even car accidents where liability appears evident can have issues that can prevent you from realizing the full value of your claim. Having a Toronto car accident lawyer from Affinity Law on your side gives you the best opportunity for a satisfactory resolution of your motor vehicle accident claim.
It is relatively easy to get a driver's license and to obey the traffic laws, such as stopping at stop signs and red traffic signals, not speeding, not drinking and driving, not using a smartphone, and generally being focused and attentive to driving. Unfortunately, many drivers ignore commonsense, drive well over the posted speed limit or what is safe for conditions, and violate basic traffic laws. The most common causes of car accidents are:
Speeding
Following too closely in traffic
Unsafe lane changes
Impaired driving—alcohol and drugs
Distracted driving
Fatigue
Weather
Defective road design
Poor road maintenance
Defective tire, steering, braking or other mechanical failure
Despite decades of public campaigns and stricter laws, penalties and enforcement measures, drunk and drugged driving remain a major cause of serious and fatal car accidents. Distracted driving, which usually means use of a smartphone while driving, has become as serious a menace as impaired driving.
In some cases, the condition or design of the road where the accident occurred may have been a contributing factor in the accident. For example, a curve did not meet industry standards regarding its design; a sign was missing that could have warned of a hazard or it was obscured by overgrown vegetation. In other cases, a defective roadway barrier may have failed to keep a car from leaving the roadway or traveling into the opposite lane of traffic.
No-Fault or Accident Benefits
Ontario has a no-fault insurance or Accident Benefits system whereby you can claim certain compensation from your own auto insurer in an accident regardless of who was at fault. Benefits include medical treatment, costs of rehabilitation, replacement of lost wages, caregiver benefits, and others.
In non-catastrophic cases or where your injuries are not life-altering, you can receive up to $100,000 in benefits over 10-years in med/rehab benefits. For catastrophic cases, you can receive up to $1,000,000 over the course of your lifetime. Income replacement means you may receive 80% of your net pre-accident income as averaged from the 26 of the 52-weeks that preceded the accident. You may not receive more than $400 weekly, though you can receive more if you paid a higher premium on your insurance.
To recover additional compensation from the at-fault driver such as for pain and suffering or for emotional distress, you must demonstrate that your injuries were "serious and permanent." This includes disfigurement or impairment of an important physical, mental, or psychological function.
Damages in a Toronto car accident claim may include:
Past and future medical expenses
Past and future income loss
Diminished enjoyment of life
Disfigurement
Pain and suffering
Family members' claims under the Family Law Act
Pain and suffering, or non-pecuniary damages, are cappedwith yearly increases. The cap is currently at $340,000 in Ontario.
Motorcycles are fun to ride, are economical, and take up little space on city streets or garages. However, riders are vulnerable to any minor mishap that can cause them to lose control or be propelled from the bike, easily causing fatal or catastrophic injuries such as paralysis, traumatic brain injury, severely broken limbs, permanent disfigurement, and other life-altering injuries.
About 80% of all motorcycle accidents result in injuries as compared to just 20% for passenger vehicles, according to the National Highway Traffic Safety Administration. Riding a motorcycle also increases your risk of being in a fatal accident by at least 15 times over that of driving or being a passenger in other motor vehicles.
You may take all necessary precautions including wearing protective clothing and a helmet and driving defensively, but still be at the mercy of reckless and inattentive motorists.
The most common factors leading to motorcycle accidents include:
Left turns at intersections
Unsafe lane changes by drivers
Motorists' failure to see motorcyclist when entering a roadway from side road or driveway
Poor weather
Slick road surface
Uneven pavement
Roadway defects or objects on the road
Rider inexperience
Failure to maintain a proper distance
Rear-end accidents at stop lights and stop signs
Motorcycle design and manufacturing defects (fuel system leaks)
Poor service or maintenance of the bike
Alcohol or drug impairment by rider or motorist
Motorcycle riders are generally perceived as reckless individuals and their version of the facts are often dismissed as not credible if challenged by that of an involved driver of a passenger vehicle. It is not uncommon for an experienced Toronto motor vehicle accident lawyer to use experts in accident reconstruction or human factors in order to prove liability.
Trucks, or large commercial vehicles such as tractor-trailers, 18-wheelers, or semis, can easily cause catastrophic or fatal injuries to occupants of smaller vehicles. These road behemoths can easily weigh 80,000 pounds or more, depending on its load, as compared to a typical passenger vehicle that weights 4,000 pounds. Although there are far fewer of these vehicles on our roadways, 1 in 5 fatal crashes on Ontario highways involves a large commercial truck, according to the Ontario Provincial Police.
There are numerous causes of a truck accident:
Fatigue
Impaired driving from drugs or alcohol
Distracted driving such as texting while driving
Speed
Unsafe loading
Faulty tires
Unsecured loads
Defective hitches
Trucking companies and drivers are heavily regulated. For example, drivers are limited in the number of hours they can drive in a day and over a period of time, must pass physical examinations, and be subject to drug testing. Truckers must maintain logs that contain data on the loads they carry, the number of hours they are driving, rest periods, fuel, and inspections among other things. Most trucks have so-called black boxes on-board monitors that contains this data and other mechanical and operating information that can contain clues to how or why an accident occurred.
Finding and holding the responsible party to account is not always so simple. For example, the truck and its trailer may be owned by different parties. Some other party might have improperly secured the load. If there was a steering or brake issue, still another party might have negligently overlooked or serviced the problem or produced a defective part. Compounding the liability issue is that each party may have different insurers who will seek to impose fault on anyone other than their own insured.
Contact Affinity Law
Having a diligent, resourceful and knowledgeable Toronto accident lawyer from Affinity Law is essential if you want your injury claim diligently and professionally handled so that you can obtain the most compensation available for your injury.
Call us today for a free consultation at  (647) 846-2037 or reach us by filling out the Consultation Form.