Fibromyalgia Claims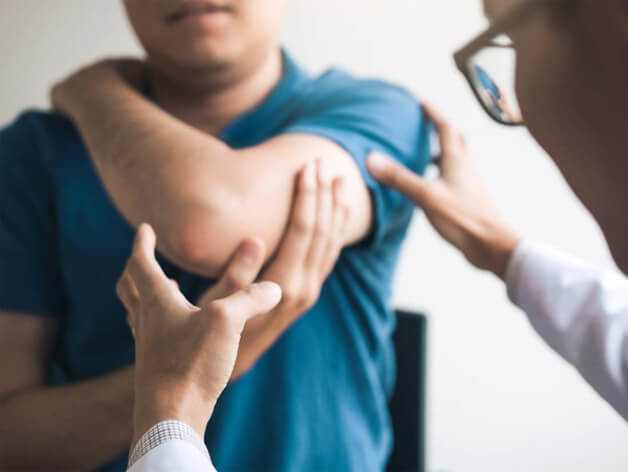 Fibromyalgia is a condition that causes pain all over the body (also known as widespread pain), sleep problems, fatigue, and often emotional and mental distress. According to Centers for Disease Control and Prevention, people with Fibromyalgia may be more sensitive to pain than people without Fibromyalgia. This is called abnormal pain perception processing.
Fibromyalgia can be a complication or consequence of post-traumatic stress disorder (PTSD) or severe emotional distress and it cannot be detected on an x-ray, CT scan, or by blood tests.
Some symptoms of Fibromyalgia include
Pain and stiffness all over the body.
Fatigue and Exhaustion.
Lack of focus and attention and an inability to perform routine daily activities.
Mood Swings and disorders.
Headaches including migraines & sensitivity to lights, sounds, smells.
Depression and anxiety.
Sleep problems.
Problems with thinking, memory, and concentration.
Tingling or numbness in hands and feet.
Pain in the face or jaw.
Digestive problems, such as abdominal pain, bloating, constipation, and even irritable bowel syndrome (also known as IBS).
People suffering from this condition often report sensitivity to certain points on their bodies that remains for long periods of time. Other symptoms are stiffness, headaches, and tingling and numbness in hands and feet.
Fibromyalgia can be triggered by a traumatic event such as a car accident. Severe nerve pain from the accident may increase nerve signals to the brain long after the event has passed. In some cases, victims suffer from this condition over their lifetime and require physical therapy and pain management.
The risk of opioid addiction is high among sufferers. Chronic pain from fibromyalgia is substantial and can be permanent and serious in many cases to warrant an award of pain and suffering in many long-term disability cases.
As with any soft tissue injury, you need the strong advocacy of your medical provider and legal team to support an injury claim where your diagnosis is Fibromyalgia.
Contact US
Our lawyers have a unique advantage on other law-firms in this area of practice. We have previously defended insurers that provide disability insurance to individuals. We intimately know the criteria that is applied in the claim denial process and we effectively advocate for our client's best interests, fighting the very same insurance providers that have denied your disability claim.
If you need help, schedule a free consultation with a Toronto long-term disability lawyer by calling us at (647) 846-2037 or email us at info@affinitylawyers.ca. We can help you secure the disability benefits resulting from Fibromyalgia claims that you deserve.
We serve the whole Greater Toronto Area including Hamilton, Caledon and Ajax.